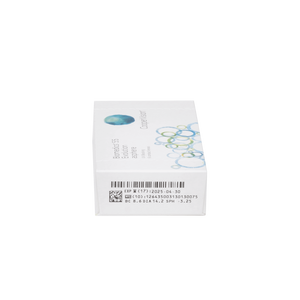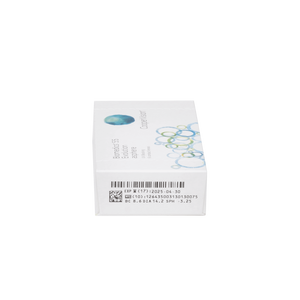 Biomedics 55 Evolution - 6 Pack
Please upload your unexpired prescription brand for faster processing. Your prescribed brand must match the brand you order. If we need to contact your eye doctor, it can add 1-2 business days to the processing time.
Orders must be placed before 2pm Eastern for them to ship same day. Any order placed after 2pm Eastern will not ship until the next business day.
Federal holidays, Saturdays, and Sundays do not count as business days and orders will not ship on those days. If you need Saturday delivery, please place your order before 2pm on Friday and call us to confirm if we can add Saturday delivery for your location.
Product Information
Lens Type: 1-2 week disposable soft contact lenses
Lenses/Box: 6 lenses immersed in buffered saline solution
Annual Supply: 8 Boxes
Material and % of Content: 45% polymer (ocufilcon D)
Manufacturer: CooperVision
Product Description
Biomedics® 55 Evolution aspheric lens design effectively controls spherical aberration in the lens and human eye. Spherical aberration is the inability of a lens to focus light on a common point. That means Biomedics 55 Evolution contact lenses are able to focus light, providing clearer, crisper, sharper vision regardless of the amount of correction required. At the same time, a thinner, patented edge design provides excellent comfort. Biomedics 55 Evolution provides better vision, comfort, and proven performance.
Biomedics 55 Evolution and Biomedics 55 Premier are the exact same contact lenses but the manufacturer puts them in different packaging. Go figure. So your order may be fulfilled with Biomedics 55 Premier